Learner's Permit Test: Instructions for teachers and facilitators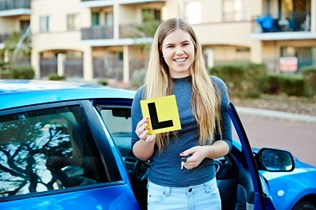 A driver's licence is one of the most valuable privileges anyone can have. Students successfully completing the Keys for Life program are provided with the opportunity to undertake the Learner's Permit Test at school. Those who pass are granted exemptions for the Learner's Permit application process by the WA Department of Transport. 
---
Guidelines
Staff delivering the Keys for Life program must attend a Keys for Life professional learning workshop and sign an agreement about the Test Rules. This agreement is based on Department of Transport guidelines and must be strictly adhered to.
  
Preparing for the Learner's Permit Test
Students can use any of these tools to prepare for the Learner's Permit Test:
Applying for a Learner's Permit with a Keys for Life Certificate
In Western Australia, Learner's Permit applications are processed between 8:30am – 3:45pm, Mondays to Fridays at Driver and Vehicle Services (DVS) centres. Students presenting a valid* Keys for Life certificate during the Learner's Permit application process will be eligible to receive the following exemptions from Transport DVS:
An exemption from sitting, passing and paying for the Computerised Theory Test (CTT) at the DVS centre.
An exemption from presenting one of the five

 

Proof of Identity (POI) forms.
*A valid Keys for Life certificate is one that is current (certificates are valid for 2 years), correctly completed by the Keys for Life facilitator, and the student's name is exactly the same as their other legal identification (e.g. birth certificate). The certificate does not need to include middle names.



Replacing Certificates
Keys for Life facilitators must follow this procedure to replace lost, damaged or incorrectly completed certificates:
Verify the pass mark on the Test Register (i.e. the test results).
Issue the student with a new certificate and record the new certificate number on the Test Register.
Email all the information on the new certificate, as well as the original certificate number, to sdera.co@education.wa.edu.au
Maintain Test Registers on school (or agency) records for two years and store spare certificates in a locked cupboard.
Inform administrative staff of this process and the location of records and spare certificates, as a back-up system.
A replacement certificate is valid for two years, commencing from the original date of issue.
Email Test Registers to SDERA
Excel Test Registers must be emailed to SDERA within seven days of the Test.
Return Test Materials to Northside
Only registered Keys for Life facilitators can order test materials from Northside Logistics or SDERA.
The Department of Transport has developed Test Booklets specifically for schools implementing Keys for Life. Each test has a set of 30 questions about the Western Australian road rules and other aspects of road safety.
After the Test and before the end of the year, Keys for Life facilitators must shred student answer sheets and return all other test materials (including certificate stubs) to:
Northside Logistics 
20 Mooney Street
Bayswater WA 6053
NOTE: Schools who have Test Booklets 1, 2 or 3 MUST RETURN these immediately to Northside Logistics as these are no longer valid.