Drug Talk: Body. Mind. Future. is a meth/amphetamine and other drugs education program for Year 10–12 students, educators and parents. This innovative online program supports students to build their knowledge and resilience, empowering them to make healthy, informed decisions for their own and others' safety and wellbeing, now and into the future. Browse and register for any upcoming professional learning workshops.
Get started by watching the video below that explains the program and all of its components.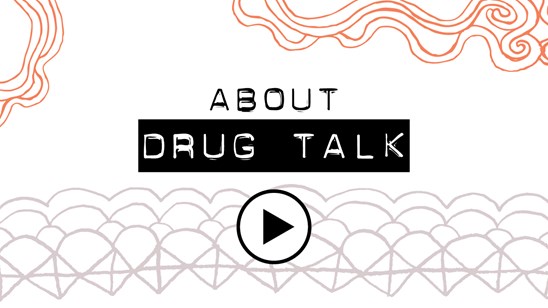 These trigger videos are incorporated into the lessons which are detailed in the teacher resource. They aim to start an activity or conversation regarding a particular alcohol and drug related topic.
 

Caffeine
Cannabis
Methamphetamine
Performance and Image Enhancing Drugs (PIEDs)
Tobacco

Alcohol
Over-the-counter and Prescription Medicines
Methamphetamine

Alcohol
Alcohol and caffeine
Cannabis
Methamphetamine
Performance and Image Enhancing Drugs (PIEDs)

New Psychoactive Substances (Festival)
New Psychoactive Substances (Empathetic)
New Psychoactive Substances (Forceful)

Testimonial 
"The package as a whole proved to be very user friendly with up to date stats and current drug use trends. The assessment task also gave plenty of opportunity to extend higher end students whilst giving others the opportunity to gain a greater understanding.
The selfie journal highlighted the impact of drug use and triggered their thought processes as to how to recognise drug issues and provide help and support rather than criticise or point the finger.
I found the Drug Talk program to be a breath of fresh air in terms of content and delivery. Students seemed more engaged than in previous years of delivering the same content using older more traditional teaching methods."
Peter Cooke, Kelmscott Senior High School