Digital Resources and Useful Links for Keys for Life
Convenient and Digital
Keys for Life resources are available in digital format for schools, agencies, students and parents. Other websites provide practice tests and instructions about the Learner's Permit application process.
---
Student journal - learning support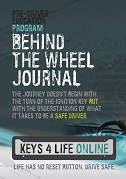 A journal for students who need additional support can be downloaded. This journal can be used by students instead of the Behind the Wheel journal (BELOW).  Completing a journal is a compulsory part of the Keys for Life program.
---
Behind the Wheel Journal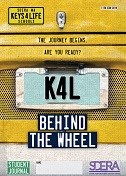 Behind the Wheel is a compulsory journal for Keys for Life students to be completed at home, before sitting the Learner's Permit Test at school.  Students can download a copy here  OR use the writable PDF (not on a hand held device).  Keys for Life facilitators can order copies from Northside Logistics. (Note* Behind the Wheel Journals is currently out of stock at Northside Logistics, new stock to be available mid May).

Note* The E-Journal is currently unavailable and is being redeveloped to better suit the needs of educators and students. Read more.

---
Let's Practise

Students and parents who attend a Keys for Life Parent Workshop will receive a Let's Practise booklet. The booklet includes information about licensing, learning to drive, the Log Book, first aid and how to be a safer driver.
---
Drive Safe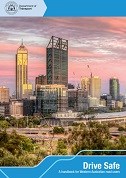 The Drive Safe Handbook  is a comprehensive guide to the road rules that apply in Western Australia. It is written in an easy to understand format and designed primarily to help new drivers prepare for a lifetime of safe driving.


---
Your Secure Identity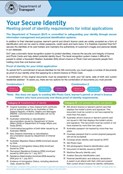 An important part of applying for a Learner's Permit is being able to find and submit five valid forms of identity. For some young people and their families this can be complex and daunting. To help you go through the process, the Department of Transport has a Your Secure Identity fact sheet which explains exactly which forms of identification are required, and one of these is the Keys4Life certificate. The Department of Transport provides a free copy of the fact sheet to all students in the Keys4Life program or you can download the fact sheet.
---
Road Safety Quizzes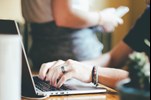 Four road safety quizzes are available to help students learn the road rules and prepare for the Learner's Permit Theory test: Module 1 Quiz; Module 2 Quiz; Module 3 Quiz and Module 4 Quiz. Sample road rules quizzes are also available on the Department of Transport website.
---
Useful Links
| | |
| --- | --- |
| Department of Transport | Road Safety Commission |