Parent Engagement in Action
It is usually easier for parents to engage with a school where there is a relationship history and a culture of communication between families and the school.
Schools should identify what they are already doing well in terms of relationships with parents and the wider community and then decide what else they could do to build current relationships and create and promote a culture of welcoming.  Involving parents in a variety of activities throughout the school year will send the message that the school community is a real team working together to create a nurturing learning environment. As a result, parents might feel more able to participate equally.


Hyden Primary School's Resilience Celebration Day
Hyden Primary School's Resilience Celebration Day engaged parents in their child's learning, to help reinforce the important message of practicing resilience at home. 
A fabulous day full of activities and events, to celebrate teaching and learning, focused on building resiliency as part of our whole school approach to health and well-being. The day involved fun and informative activities catering for students, parents and community members alike.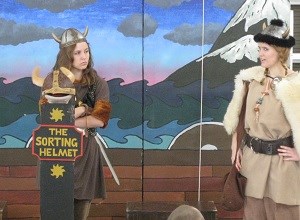 To begin the day, the students had the pleasure of attending a performance entitled "Viking Storm" presented by the Fine Edge Theatre Company.  This engaging and insightful performance taught students meaningful strategies to combat fear and doubt that they could apply straight away to their lives.  This fitted in perfectly with the strategies previously taught in the classroom using the Challenges and Choices resources.
Following the performance, the students had the opportunity to present learning from class with their parents and community members in an assembly-like forum.  Items ranged from a resiliency rap from the 1/2s, to strategies based on dolphin and shark thoughts, and bounce back bear and negative Ned from the 3/4 class and sharing favourite compliments given by peers in the 5/6/7 class.  All these items were based directly on learning in the classroom which had focused on developing resiliency skills.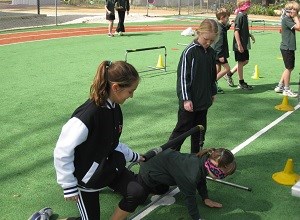 Hyden Primary School then ran two concurrent sessions: one for parents and one for students.  Parents were involved in a fantastic session ran by parent, community member and psychologist Glenda Miners on Raising Resilient Children.  Glenda presented an engaging and practical session for parents which suggested ideas to develop their children's resilience.  At the same time, all students for PP-7 were involved in a range of cooperative activities aiming at building and strengthening relationships across the school.  The students were split into three mixed grade, mixed ability groups where they then rotated through activities such as straw bridge building, blindfolded obstacle course and the drama game- art gallery.