CHAT Self-assessment tool
This is an online tool for CHAT schools only.
The CHAT Self-Assessment Tool (CSAT) helps schools identify what you are doing well and any gaps or areas for further development to enable you to achieve a whole-school approach to resilience, road safety and alcohol and other drug (AOD) education. The tool is divided into the three key components of the Health Promoting Schools Framework: Ethos and Environment, Curriculum, and Parents and Community.
Schools will be sent a user name and password to access the CSAT after they sign their CHAT Agreement.
Click here to access the CSAT.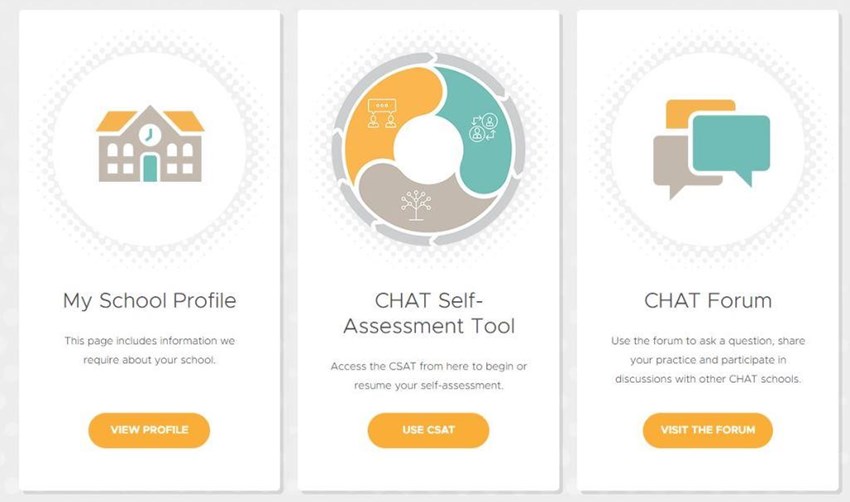 If you have trouble accessing the CSAT please contact us.