FAQs: Parents
SDERA FAQs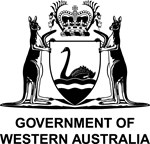 These FAQs (frequently asked questions) address topical questions regarding parents in the context of methamphetamine and young people have been funded by and developed in partnership with the Department of Education. Information is provided on the following FAQs:




---
What is methamphetamine?
Methamphetamine is an amphetamine-type stimulant. Stimulants speed up the function of the brain and central nervous system. Methamphetamine comes in three different forms:
powder or pills (speed) that can be swallowed, snorted or injected
a thick, oily substance (base) that can be swallowed or injected
crystals or coarse, crystal-like powder (ice) that can be smoked or injected.
Are students using methamphetamine?
Most school students do not use meth/amphetamine, including crystal methamphetamine (ice). The Australian School Students Alcohol and Drug Survey (ASSAD) - which surveys alcohol and drug use among 12 to 17 year old students - shows that use of Amphetamine Type Stimulants (ATS) has in fact, been decreasing over time. The latest WA results continue to demonstrate a downward trend in the percentage of students who reported ever using ATS, with a decline from 14.3% in 1999 to 3.5% in 2014.
Is there really a nationwide epidemic of methamphetamine use?
The latest figures from the National Drug Strategy Household Survey (NDSHS) - which surveys around 24 000 Australians aged 12 and over every 2-3 years on their drug use, patterns, attitudes and behaviour - shows that the number of people using meth/amphetamine has been declining since 1998 - when recent use peaked at 3.7% - and has continued to decline to 2.1% in 2013 and to 1.4% in 2016.
Although the number of people using this drug has remained stable between 2010 and 2013, concerns have been generated by the fact that an increase has been shown to have occurred in the number of meth/amphetamine users who are choosing to use the purer, more potent form of this drug - crystal methamphetamine (ice) – which has the potential to cause more severe problems. (Use of ice by those using meth/amphetamine was shown in the NDSHS to have increased from 22% in 2010 to 57% in 2016.)
So, these figures do not reflect a nationwide epidemic of methamphetamine use but they do indicate an increased use of the more potent form of this drug - crystal methamphetamine (ice) - by those using meth/amphetamine. This may then create the potential for increased problems such as increase in hospital presentations, ambulance call-outs and psychiatric consequences by this population of people who are using ice.
This highlights the need for a clear strategy to assist them, their families and those in front-line support services. The National Ice Action Strategy also stresses the need to engage schools and the broader community in prevention education to emphasise more clearly, the risks of methamphetamine and other drugs in order to prevent and/or reduce risk of harm.
Should schools inform parents of their intentions to deliver methamphetamine and other drug education?
Research shows that school drug education opens up a dialogue about drugs and consequences of drug use that allows relevant issues to be discussed and explored in appropriate context. Involving parents in this dialogue is essential and can only happen if parents are informed of the school's intentions around drug education.
Being made aware of what school drug education actually is and what it focuses on can ease concerns of parents who may otherwise be misinformed about the content and intentions of drug education programs.
Consistent with the Department's Student Behaviour Policy and Procedures, principals are already required to document a whole school plan for positive behaviour support that outlines the measures that will be taken to address drug and alcohol misuse by students.  This plan must focus on teaching strategies, classroom management strategies and provision of evidence-based drug and alcohol education.
In addition, schools can also inform parents through:
a letter sent home with each student
guiding parents to the What is school drug education? fact sheet
including information about drug education programs in the school newsletter and website
developing, and making available, a whole school drug education plan (School drug education guidelines) – see Whole school drug education plan

directing parents to SDERA's website to read about best practice drug education to aid their understanding of what this involves
An inclusive approach where parents are made aware and kept informed of what the school is doing in terms of drug education allows the whole-school community to work together with the aim of reducing the risks of harm from drug use.
What should I do if I think my child is using drugs?
If you think that your child is using drugs or they share with you that they are using drugs, it is important to remember that most drug use is experimental or recreational and does not lead to problematic use or dependence.   Overreacting or feeding into panic or searching their room could lead to your child disengaging from you making it harder for you to find out what is actually happening for them. 
When talking with your child when you have concerns about drug use:
Choose an appropriate time and place to talk
Sometimes starting a conversation about difficult topics is easier when you are engaged in a shared activity.  Other times it might be better to find a quiet, non-confrontational place away from distractions and potential interruptions such as other people in the house, your phone, the television and give your child your full attention.  Be guided by what you know about how your child communicates and by your level of concern.
Ask about use
Find out what substances your child has tried, what effects the substances had, and how he or she feels about their substance use.  To gain and show understanding, listen carefully to what your child is saying and try not to react negatively or judgementally if they acknowledge things they like about using the substance and why.
Share your concerns
Talk about your concerns, not only about your child's drug use but also to check out if there are  other problems that may be going on, such as problems at school or with friends.
Acknowledge their concerns
Encourage your child to share any things they may be concerned about connected with their drug use and acknowledge these without judging.
Talk about options
Acknowledge that you are there for them and that together you can work out options for moving forward to help them cease use or begin to cut down.
Seek support together

There is no need to feel alone if your child or anyone else in your family is struggling with a drug use issue.  There are a number of support services you can access to work out how to get the best form of help for your situation.  You can also talk with your doctor.
Visit our information and support webpage to access additional support and information.
When should I talk to my child about drugs?
As a parent you can have a significant influence on your child's attitudes and decisions about drug use.  It is important to open this kind of dialogue with your children from an early age since your influence on their attitudes and decisions about drugs is greatest before they exposed to drugs or to people who might use them.
Giving your children accurate information about drugs including methamphetamine, sharing your attitudes about drugs and talking openly on this topic lets your children know that you are happy to have conversations about a range of subjects, including the ones that might seem harder to talk about.  This can reassure them that no questions or issues are off limits.
If your child is engaged in school drug education, ask them about what they are learning and use this as a guide to extend their learning in the home environment.
While most young people will not have problems with alcohol or other drugs, providing a supportive family environment where issues of concern can be raised and talked through fosters resilience, and can reduce the risk of problems arising.   Establishing a pattern of open discussion also reassures young people that you will be there for them even if they do end up in a difficult situation.
The fact sheets Talking with your children about drugs and Is my child using drugs? provide guidance that will help to engage your child around this topic or where drug use issues exist. 
More information about the benefits of school drug education and extending this through to the home can be found found by downloading the What is school drug education? fact sheet.
Visit our information and support webpage to access additional support and information.
Where can I get help if I am concerned that my child is using drugs?
Don't be on your own with concerns about drug use
You are not alone as a parent in having concerns about your child's exposure to opportunities to use drugs or about your child's drug use. Problems with drug use on any level should be treated like any other health related issue.  This means it is important that you seek help from appropriate support services to make sure your concerns can be addressed and the right kind of help provided to you and your child.  Drug use is complex and the issues and consequences that surround it can be confusing and difficult to manage.  Information and support is out there so, don't be afraid to contact service agencies with your questions and concerns.  They are there to help and they want to help.
Where can you get guidance and support?
If you think your child may have a drug use issue, or if you are worried about your own or someone else's drug use, and you want information, clarification, or guidance to counselling support, there are excellent resources and support services in your area that can help. The people you will talk to have the experience and knowledge to give you the help you need or to guide you to the appropriate service.
If you click on the Who can help? tab, you will find links to a number of different agencies, services and helplines that can give helpful information as well as advice and support.  There are also links to places where you can talk about your concerns online.
Call the Parent and Family Drug Support Line or your local Community Alcohol and Drug Service or talk with your family doctor. 
The Connect directory has a comprehensive listings of community based support services across Western Australia.
Visit our information and support webpage to access additional support and information.
What to do in an emergency
If you are worried that you or someone else may be at immediate risk due to having used methamphetamine – and/or other drugs – call Triple Zero (000). Generally, paramedics will not involve the police unless they feel threatened by someone's behaviour, consider others to be under threat, if a crime has been committed or if someone dies.  Don't wait until it is too late, call for help straight away.

Parent and Family Drug Support Line
T: (08) 9442 5050
T: 1800 653 203 (country callers only)
E: alcoholdrugsupport@mhc.wa.gov.au


Alcohol and Drug Support Line 
T: (08) 9442 5000
T: 1800 198 024 (country callers)
E: alcoholdrugsupport@mhc.wa.gov.au
---
Do energy drinks really give you wings?
Why should young people avoid alcohol?
Why should young people avoid alcohol?
Why should young people avoid alcohol?
Why should young people avoid alcohol?
Why should young people avoid alcohol?