Keys for Life Teacher Resources
Keys for Life resources for teachers and students are provided at the Keys for Life professional learning workshop and can be downloaded below.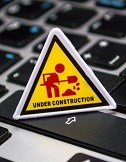 The Keys for Life Teacher Resource has 10 lessons that cover essential pre-driver and road safety education content. It is mapped to the Western Australian Curriculum Health and Physical Education Year 10 Syllabus, and other learning areas such as Humanities and Social Science, English, Science and Mathematics. Facilitators should tailor the program for student needs.

This resource is currently being updated and will be available here shortly.


From October 2017 the Department of Transport announced changes to the Western Australian Driver's Licence Application Process.  Improved processes to obtain a provisional licence will better prepare applicants and result in safer novice drivers.  Download the updated Keys for Life facilitator manual pages below resulting from these new changes.  An updated complete resource will be available early in 2018.
---
Behind the Wheel Journal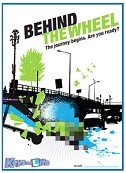 The Behind the Wheel Student Journal includes 10 tasks that students must complete in order to meet program requirements. Registered Keys for Life facilitators can order Behind the Wheel student journals from Northside Logistics or  students can complete the journal online. Teachers must register here for the e-journal, before their students do. 
---
Let's Practise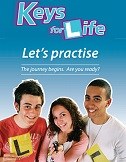 Students who attend a Keys for Life Parent Workshop with their parents will be given a Let's Practise booklet. This includes information about learning to drive, the Log Book and other handy tips about being a safer driver.
---
Drive Safe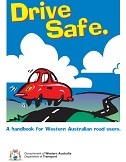 The Drive Safe Handbook is a comprehensive guide to the road rules that apply in Western Australia. It is written in an easy to understand format and designed primarily to help new drivers prepare for a lifetime of safe driving.
---
For further information on the Keys for Life Program please contact sdera.co@education.wa.edu.au