Learner's Permit Test: Information for students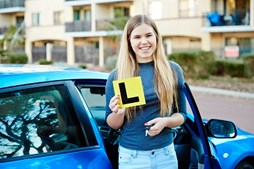 A driver's licence is one of the most valuable privileges anyone can have. Students successfully completing the Keys for Life program are provided with the opportunity to undertake the legitimate Learner's Permit Test (Test) at school. Those who pass are granted exemptions for the Learner's Permit application process under the authorisation of the WA Department of Transport. 





Preparing for the Learners' Permit Test
Four road safety quizzes are available to help students learn the road rules and prepare for the Learner's Permit Theory Test. 




Students can also use any of the following to assist in their preparation to sit the test:

Applying for a Learners' Permit with a Keys for Life Certificate
In Western Australia, the Department of Transport Driver and Vehicle Services (DVS), and selected Australia Post Offices, process Learner's Permit applications between 8:30am – 3:45pm, Mondays to Fridays. Students presenting a valid* Keys for Life certificate during the Learner's Permit application process will be eligible to receive the following exemptions from Transport DVS:
An exemption from undertaking the Computerised Theory Test (CTT) at the DVS centre.
An exemption from paying the CTT fee of $18.80 (as at January 2018).
An exemption from presenting one of the five Proof of Identity (POI) forms.


*A valid Keys for Life certificate is one that is current (certificates are valid for 2 years), correctly completed by the Keys for Life facilitator, and the student's name is exactly the same as their other legal identification (e.g. birth certificate). The certificate does not need to include middle names.

Replacing Certificates

If you lose your Keys for Life certificate contact your school (or agency) to arrange a replacement. A replacement certificate is valid for two years, commencing from the original date of issue.