CHAT Audit Tool
This is an online tool for CHAT schools only. Schools will be sent a user name and password to access the audit tool when they sign the CHAT Agreement. The tool helps schools identify what they are currently doing well and any gaps or areas for development in order to achieve a whole school approach in resilience, drug and road safety education. The audit is divided into the three key components of the HPS Framework – Ethos and Environment, Curriculum, and Parents and Community.
Click here to access the CHAT audit tool. 
Please note the CHAT Audit Tool is undergoing a transition into the new CHAT Self-Assessment Tool (CSAT). Any changes made in the current tool will not be saved until the CSAT is available.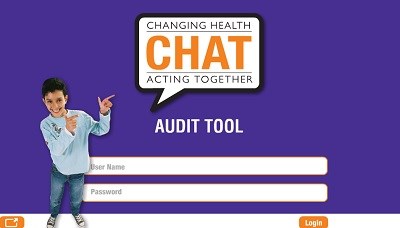 If you have forgotten your password, please contact SDERA.