Back
Talking Drugs with Paul Dillon
01 Sep 2017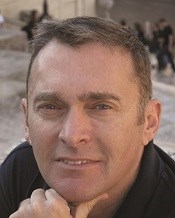 SDERA is pleased to have Paul Dillon, founder of Drug and Alcohol Research and Training Australia deliver a special information session for parents.
Teens, parties and alcohol: A practical guide to keeping them safe
Teenage parties provide young people with valuable opportunities to develop social skills that help them relate effectively with their peers. As children get older, alcohol is likely to be used at these social gatherings.
Using the latest research, this FREE EVENT will explore alcohol use by young people including its use at parties. It will also provide parents/carers with practical strategies and simple tips to use when allowing their teen to attend parties to help ensure they are as safe as possible.

Date: Thursday 21st September
Time: 6:15pm - 8:00pm
Where: Applecross Senior High School Performing Arts Centre
Address: Ardessie Street, Ardross
RSVP: Tuesday 19th September 2017
To book or for more information contact Kelli Dawson at SDERA on 9402 6267 or kelli.dawson@education.wa.edu.au.
Places limited - book now!